January Building Products, Home Improvement Shows Provide Trends and Optimism
January left many of us that spend time sitting at a desk with sore feet and backs as it was packed with trade shows. Anyone selling products in the building industry had a choice to make this year on whether to attend CES (Consumer Electronics Show) or IBS (International Builders Show) since they overlapped in two different cities (Orlando and Las Vegas). In years past the decision would have been easy - attend both since more and more products are integrating with electronics to connect the home. An argument could have been made for me to attend CES, but I am confident I made the right decision to attend IBS to see some of the latest and greatest in the building industry.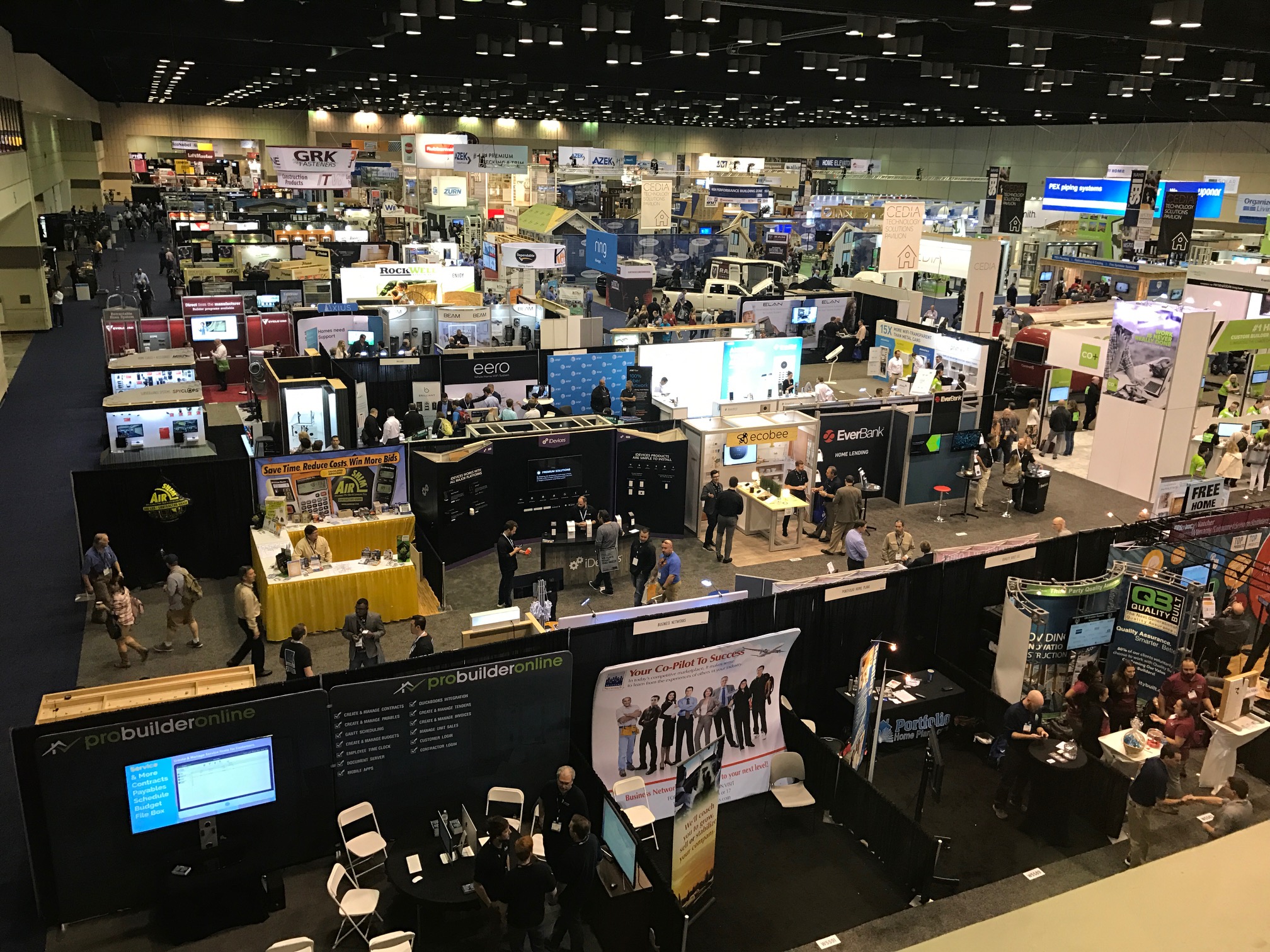 What's new
Overall vibe
What stood out
What challenges were being addressed
What was new.
International Builders Show / Kitchen and Bath Industry Show- The appliance manufacturers are working in more and more technology into products as the race to the smartest product is on.

World of Concrete- Power tools are really ramping up their battery power and are promoting it progressively more with their hammers and grinders.

The International Surfaces Event- Waterproof synthetic flooring seemed to be the buzz. The durability of these products was highlighted in the messaging to be scratch, dent and waterproof.
Overall vibe of the show.
International Builders Show/ Kitchen and Bath Industry Show - This is the industry's unavailing event and one full of executives, marketing leaders and salespeople seeking to understand their target customer, the builder.

World of Concrete- Destruction, construction, you-name-it-struction. The battle is always on at WOC for what power tool company can break things faster and easier.

The International Surfaces Event- You will think it is Groundhog Day if you just walk through this show with so many carpets and hard surfaces. If you seek to understand the differences, it becomes clear that each company has their niche in the market.
What stood out to me.
International Builders Show / Kitchen and Bath Industry Show - The traffic and flow of this show at the end of the day did not improve and has a lot of people excited for the show to be in Las Vegas 2019.

World of Concrete- Robotics is creeping into this industry and can help both from a safety standpoint and the labor issue in select markets.

The International Surfaces Event- Several people commented on how the size of this show seems to be reducing and is becoming less of a sales show. How will this show adapt to changing times?
Were some of the industry challenges addressed?
International Builders Show/ Kitchen and Bath Industry Show- Healthy home is getting some attention as I saw this being focused on from HVAC companies, to getting humidity levels right with the building envelope, and ductless HVAC systems.

World of Concrete- Safety seemed to be highlighted with new equipment to reduce falls and robotics to work in some of the more dangerous situations.

The International Surfaces Event- Several flooring brands have or will be launching waterproof synthetic wood floors which addresses the high timber costs in North America.
The Farnsworth Group conducts primary research exclusively to the building/ home improvement and lawn and garden industries. I attend these shows for several reasons. The first is to see what macro trends people are seeing in the industry. We work with over 200 industry clients and through conversations I seek to identify any overarching trends. The second reason is to understand what new products or problems companies are solving in the industry. Third is to meet with current and potential clients. If you want to chat about what I saw at these shows or how we conduct research on behalf of industry manufacturers and retailers, please reach out to me at jfenik@thefarnsworthgroup.com.